Community Resources
Video Links, Documentation & News You Can Use
The following links are provided for your information and relate to issues that we have discussed in our community meetings here in Vinton County, Ohio. We encourage you to trust, but verify, all information you consume - from this site or otherwise. Blessings to you and your families as we work together to build a stronger community, state, and nation!

Noncompliant Movie
U.S. Constitution 101 presented by American patriot, author, teacher and lawyer KrisAnne Hall. Her "Noncompliant" movie is a must watch for all Americans who want to learn about the constitution and understand why it is relevant today, more than ever.
If I were the Devil...
Most of us have heard Paul Harvey's infamous commentary from back in 1965 entitled "If I were the Devil", but I'm sure you've never seen it quite like this video presents.
Government Poison
Our government is permitting and promoting the poisoning and pollution of our air, water, and food sources in order to justify their BS argument that "climate change" will kill us all if we don't make major changes. Dr. Zach Bush exposes the root cause of why Americans are a sick and dying society - forever dependent on Big Pharma and Big Medicine - in this video entitled "Chemical Farming & The Loss of Human Health."
Election Integrity
[S]election Code is a movie that will have you on the edge of your seat and it stars NO Hollyweirdos. It's a true story about how easy it is to compromise the integrity of our election process and what you might expect from a certain alphabet soup agency if you ask questions. God bless those who bear the Armor of God and will stand for truth!
Knowledge is Power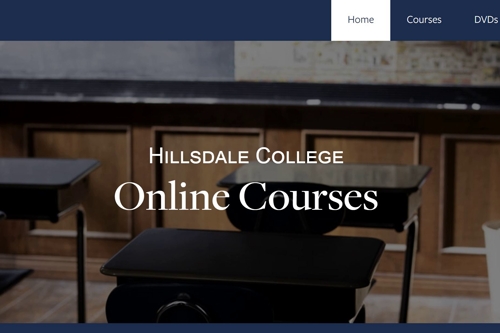 Hillsdale College is a treasure trove of educational resources available for FREE!

Hillsdale College was founded in 1844 with a mission to provide "all who wish to learn" the education necessary to preserve the civil and religious liberties of America. The founders of Hillsdale College understood, like the founders of our great nation, that free government requires independent, virtuous, and knowledgeable citizens.

In 2011 Hillsdale launched its online courses program to extend this mission and to teach the core subjects of a Hillsdale education free of charge. Since that time, more than 2.6 million Americans have partnered with us in this effort.

They Told Us...in 1963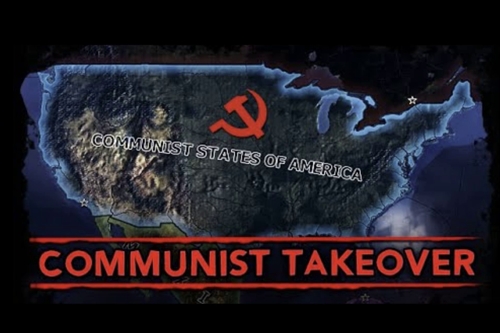 The Communists knew they could never defeat America from the outside...it had to come from within. And they didn't keep it a secret because these 45 goals of the Commies were boldly read into the federal congressional record on January 10, 1963. Give the list a look and then compare the state of affairs of our country present-day. Are you paying attention?
Changing the Perception of Reality
Communism achieved in the U.S. through ideological subversion. KGB Defector Yuri Bezmenov's Stark Warning to the United States decades ago! The 4 stages of Idealogical Subversion: Demoralization, Destabilization, Crisis, Normalization.
Stolen Election?
Award-winning filmmaker, author, and scholar who was born in India but now calls America home. He is a true patriot who takes a stand for truth and has had to pay the price for doing so. His "2000 Mules" movie is something you want to see if you've struggled to put together pieces to a puzzle that always seems to have pieces missing. In reality, it is all right in front of you.
FrankSpeech...Are You Tuned In?
How was the 2020 election stolen? Tune in to Dr. Frank to learn how the evil-doers have hi-jacked our elections to work out in their favor. Dr. Frank is a true patriot whose sole goal is to shed light on the truth when it comes to the integrity of elections in Ohio and elsewhere.
Children's Health Defense
Just the Vaxx, Ma'am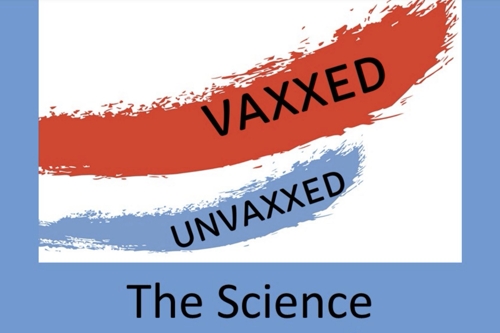 This report was published by Children's Health Defense comparing children who have received common childhood vaccinations according to Schedule vs. those who have not, and the profound differences in the health and well-being between the two.
American's Frontline Doctors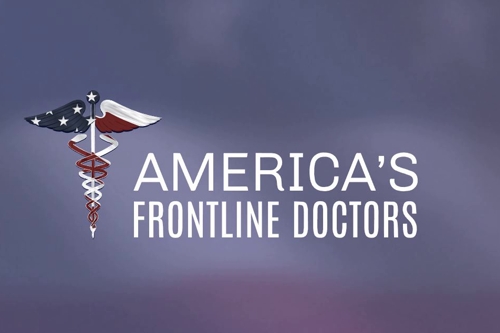 America's Frontline Doctors (AFLDS) stands up for every American looking for the best quality healthcare by empowering doctors working on the front lines of our nation's most pressing healthcare challenges. We help to amplify the voices of concerned physicians and patients nationwide to combat those who push political and economic agendas at the expense of science and quality healthcare solutions.
Vaccine Adverse Events Reporting System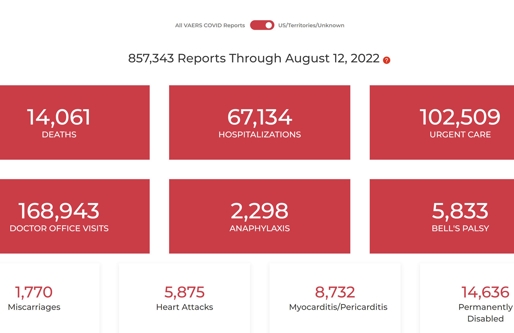 The Vaccine Adverse Events Reporting System (VAERS) has created a dashboard for all adverse events that have been reported relating to the COVID jabs and the results aren't pretty. VAERS HHS releases COVID data every Friday, but they release the prior week's data. Any update will always lag a week behind due to their reporting.