Welcome to Vinton County in Hocking Hills. We're so glad you're here!

On Guard Defense has a weekend full of activities to compliment the incredible line-up taking place just a few minutes from us at the fairgrounds. Old School Survival Bootcamp ticket holders receive a 10% discount when registering for the course offerings below: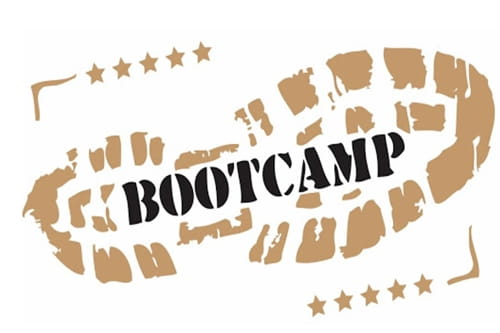 Thursday, May 11 - 9AM - 5PM
Lady Warrior Bootcamp - $150
Our Lady Warrior Bootcamp is geared toward the ladies that simply cannot give up an entire weekend to attend one of our Lady Warrior Weekends, but wants a crash course on situational awareness, pistol handling, ownership & operation, drawing from a holster, and learning unarmed self-defense techniques (Krav Maga) when she can't carry a gun. Open to ladies 14 and older. Those under age 18 must be accompanied by a parent / guardian. Gun/gear rental available for additional charge.

Friday, May 12
8:00 A.M. - 12:00 P.M. Defensive Pistol 2: Drawing from a Holster - $75
Don't let the first time you test your draw skills to be when your life depends on it! This course will take you step-by-step perfecting a safe and effective draw so you can get your shots on target. Must supply your own firearm and holster to participate. Appropriate for adults 21 and older.

Saturday, May 13 - 1:00 P.M. - 5:00 P.M.
Intro to Shotguns - $59
Shotguns are a popular home defense tool and for good reason! This workshop is an introductory course designed for new shotgun owners and those interested in purchasing one. We'll discuss the different types of shotguns, ammunition types, gun safety rules, proper loading/unloading and operation, shooting techniques, and patterning.

Sunday, May 14 - 1:00 P.M. - 5:00 P.M.
Intro to Martial Blade Concepts - $59
This Workshop covers Martial Blade Concepts (MBC) techniques including blade deployment, grip and stance, defensive responses, targeting, and flow drills (building repetitions). Appropriate for adults and kids ages 16 and older. Those under age 18 must be accompanied by a parent / guardian.

Reserve your seat by registering below: